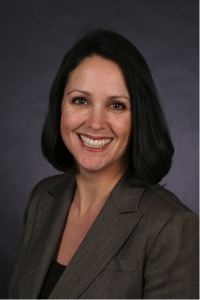 This week, New Media Fellow Amelia Frizell-Armitage has been talking to Ellen Bergfeld, CEO of the Alliance of Crop, Soil and Environmental Science Societies (ACSESS), a coalition of the American Society of Agronomy (ASA), Crop Science Society of America (CSSA) (both of which are Global Plant Council member organisations) and the Soil Science Society of America (SSSA). She spoke to us about the societies, her role as CEO, and her visions for the future.
What is the purpose of the ACSESS?
ACSESS is a nonprofit organization founded by the ASA, CSSA and SSSA to support the activities of member societies.
ACSESS has five primary goals. 1) Firstly, we help professional societies representing agronomic, crop, soil, and environmental sciences to collaborate and 2) advance the missions, visions, and activities of these societies. 3) We promote the value and image of agronomic, crop, soil and environmental resource professions, and 4) unify communication with scientists, educators, policy-makers, and the public to enhance impact. Finally, 5) we engage science-based knowledge on the challenges facing humanity.
How do the work and aims of the ACSESS coalition cross over with those of the Global Plant Council (GPC)?
The GPC's goal to feed an ever-growing human population sustainably is of paramount interest and importance to all three of our member societies.
Additionally, all three societies advocate nationally and internationally for plant and crop sciences. They act as catalysts to generate plant-based solutions for the sustainable intensification of agriculture, whilst preserving biodiversity, protecting the environment, reducing world hunger, and improving human health and wellbeing.
In your opinion, what will be the biggest challenges over the next 50 years in terms of food production and agriculture?
Three things: climate change, degraded and decreased natural resources, and population growth.
What do you think our top priorities should be in terms of tackling these issues?
Adapting plants to climatic changes and developing crops that can be sustainably grown in the field is a top priority, and very broad in terms of the research required.
Another large gap I see is education and science literacy. By educating and empowering communities, particularly girls and women, regarding the carrying capacity of the planet, we can open up discussions and raise awareness of the need for sustainability in all aspects of our lives.
What are the key developments in agronomy required to ensure sustainable agriculture in the future?
If we continue to deplete our soil and water resources, this will have a dire impact on our ability to feed the population. We need to recognize this, and adapt our agricultural practices accordingly.
2015 is International Year of Soils. Can you sum up in one sentence why soils are so important?
 Soils Sustain Life!
What inspired you to leave academia and move into science policy, strategy and administration?
At the time I was looking to graduate, I would have had to do multiple postdocs to be competitive for an academic position. I enjoyed the teaching and working with animals, but not the lab work or grant writing.  I pursued the Congressional Science Fellowship to open new doors and took advantages of the opportunities that followed.
Day to day, what is the most rewarding part of your job as CEO?
I enjoy connecting our sciences, and scientists, to address the global challenges that we face.
Interacting with the best and brightest minds who are collectively addressing these challenges is incredibly inspiring and fulfilling.
Ellen Bergfeld received her BSc in Animal Science from Ohio State University, going on to study reproductive physiology, first at masters then PhD level, at the University of Nebraska-Lincoln.  After graduating she was awarded the Federation of Animal Science Societies Congressional Science Fellowship. This Fellowship provides an opportunity for highly skilled scientists to spend a year working in congress as special assistants in legislative areas. Following the fellowship Ellen became Executive Director of the American Society of Animal Science. Ellen is now CEO of ACSESS.