Global Plant Council President Professor Bill Davies discusses his vision for the future of the GPC and its role in meeting some of the global challenges facing plant science and society today.
Raising the profile of plant science
As we face the task of sustainably feeding an ever-increasing global population, the issue of food security has never been more pressing, and of course, plant science plays a fundamental role in addressing this challenge. Professor Davies believes the GPC can have a major impact in raising the profile of plants in all parts of society, but perhaps most urgently with the policy makers who can drive investment into research.
He explains: "Plant science tends to have a lower priority with funding agencies. A number of years ago there was quite a lot of talk about plant science being a pretty mature subject and therefore we didn't need much money for research. Fortunately the European Plant Science Organisation (EPSO) managed to convince the European Parliament and others that there was an important opportunity here, the funding continued and we've seen a lot of benefits from that – both in furthering plant science and enhancing food production". He continues: "Raising the profile of plant science is key, and – more specifically – we need to think about ways in which, collectively, we could address some of these challenges".
A global conversation
Professor Davies believes the GPC is well placed to tackle global problems on a worldwide scale, by providing platforms for member organizations and individuals to collaborate on a variety of issues: "There are some genuinely global challenges that the GPC could take on. We can try to provide more opportunities for people who might be interested in addressing things beyond the boundaries of their own national scientific societies". He adds: "I've been a member of the Society for Experimental Biology (SEB) longer than I care to imagine, and it's been a really important part of my life. It delivers a lot more than just good science. The SEB has made and continues to make a big effort to operate internationally, but there's a limit, whereas there's no limit for GPC.
"One of the things we've been talking about is whether there is more that we could offer societies, particularly in developing countries. Are we making resources available that can be as influential in Ghana, for example, as they might be in the United States? If there are opportunities to broaden the scope of that offering, particularly to address some of the areas where food security is a major issue, then we can do that and, I hope, help national societies in parts of the world where they are not as influential as they might be. I believe that there is strength in numbers.
"It seems entirely logical to me to address global challenges with a global organization".
Building resources
One of the key goals of the GPC is to build up databases of information and resources that can be used by researchers, plant breeders, farmers and other agricultural stakeholders all around the world. This is being done both as part of the three main GPC initiatives (Diversity Seek, Biofortification, and Stress Resilience), but we are also collaborating with the American Society of Plant Biologists (ASPB) to launch an online platform for the plant science community this summer.
Professor Davies is keen to harness the power of the online community for cultivating a new excitement around plant science. He led a massive open online course (MOOC) about food security at Lancaster University last year, and was pleased to see how engaged the participants were. He explains: "We had 5000 students with a fantastic level of enthusiasm and commitment. At the end of it we were left with the feeling that people were keen to know more.
"My view is that if you listen to people talk about why they do the science they do, what's involved, and to some extent how they do it, then I think you're in a position to make a much more well-informed decision about the science in general or controversial issues, and to contribute to the debate".
Professor Davies believes that the online plant science platform from the ASPB and GPC will provide useful resources for scientists, teachers and students alike: "I'm in this business because I was inspired by lecturers both as an undergraduate and in graduate school. If we can capture the drama and excitement of science, we can make it available to everyone. It's a wonderful opportunity".
---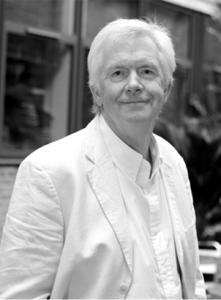 Professor William (Bill) Davies is the President of the Global Plant Council and Distinguished Professor of Plant Biology at Lancaster University, UK. His research into stress responses in plants and his involvement with many international projects aimed at improving global food security led to him being awarded a CBE award for services to Science in the 2011 Queen's Birthday Honours list. For more information, click here.