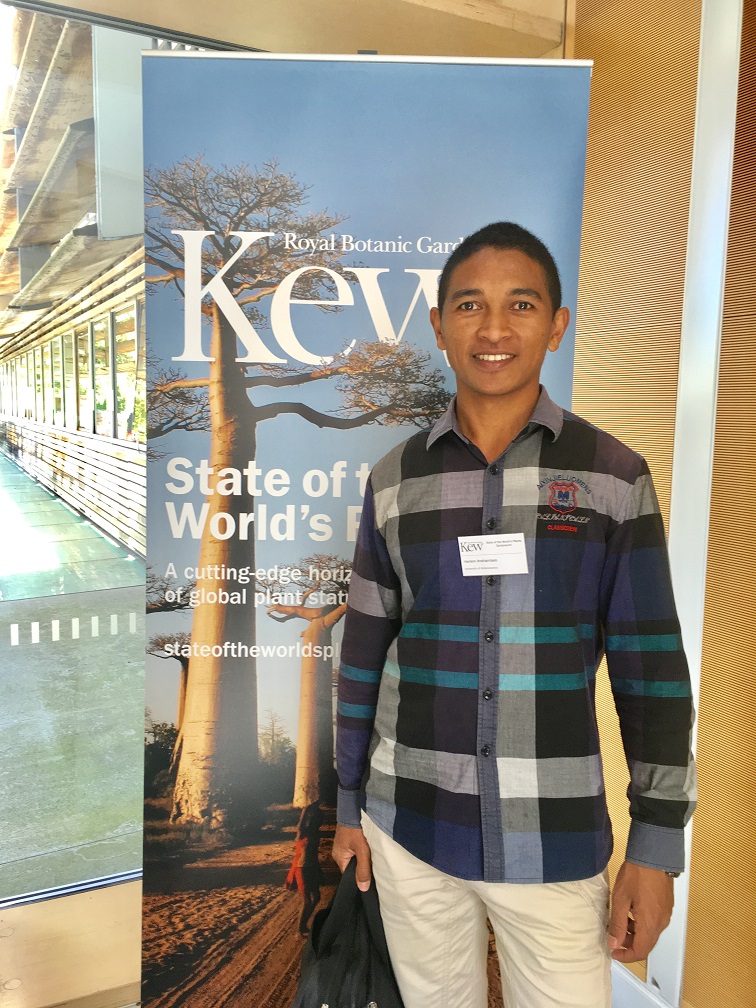 This week's post was written by Harison Andriambelo, a PhD student at the University of Antananarivo, Madagascar. Harison was the awardee of the Early Career Researcher travel bursary from the Society for Experimental Biology in association with the Global Plant Council, enabling him to attend the State of the World's Plants Symposium at the Royal Botanic Gardens, Kew. Here's how he got on!
Attending the State of the World's Plants Symposium 2017 at the Royal Botanic Gardens, Kew, was a fantastic opportunity for me to get a detailed insight into many aspects of plant conservation, including the latest emerging research. Scientists from all over the world attended the symposium and shared results from several ecoregions, including tropical, boreal, and temperate biomes. It was also great to visit the Gardens, which were looking amazing in the British summertime.
As a botanist from Madagascar, I found the focus session on conservation in my country particularly useful, and I really enjoyed the talks by Pete Lowry and George Schatz, both from Missouri Botanic Garden.
Other sessions in the conference highlighted important issues including fires and invasive species. We heard that fire is not always bad for plants, especially in savannah systems, where plant diversity is maintained by the fire regime. I believe better scientific communication to the public is urgently needed on this issue.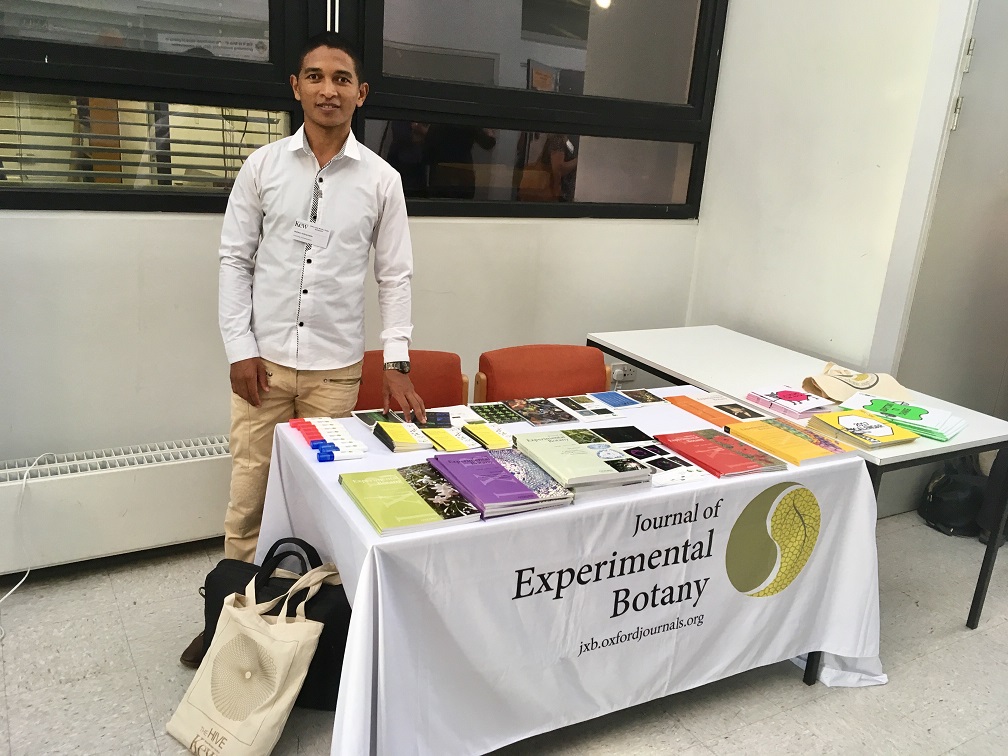 Another great session concerned invasive species. I have worked across all the biomes in Madagascar, from humid forests to the dry spiny forest, and I have seen first-hand the effects invasive plants can have. A detailed assessment of invasive plant species in wetlands and in the western dry forests of Madagascar made me more aware of the potential impacts of these species. By attending this symposium, I learned about several programs and efforts by the Invasive Species Specialist Group and will spread information about invasive species management to colleagues once I return to Madagascar.
For me, the highlight of the session on medicinal plants was a talk by the President of Mauritius. It was inspirational to see that scientists can even become a head of state. Such leadership offers great promise for addressing environmental issues at national scale. I am certain that having an ecologist as President in Madagascar would allow much greater progress on conservation issues in my home country, which has many highly threatened endemic species. Scientists can bring their understanding and ability to analyze complex systems to bear on policy. Good leaders can take a long-term holistic view and accord the appropriate priority to the environment in national plans for development.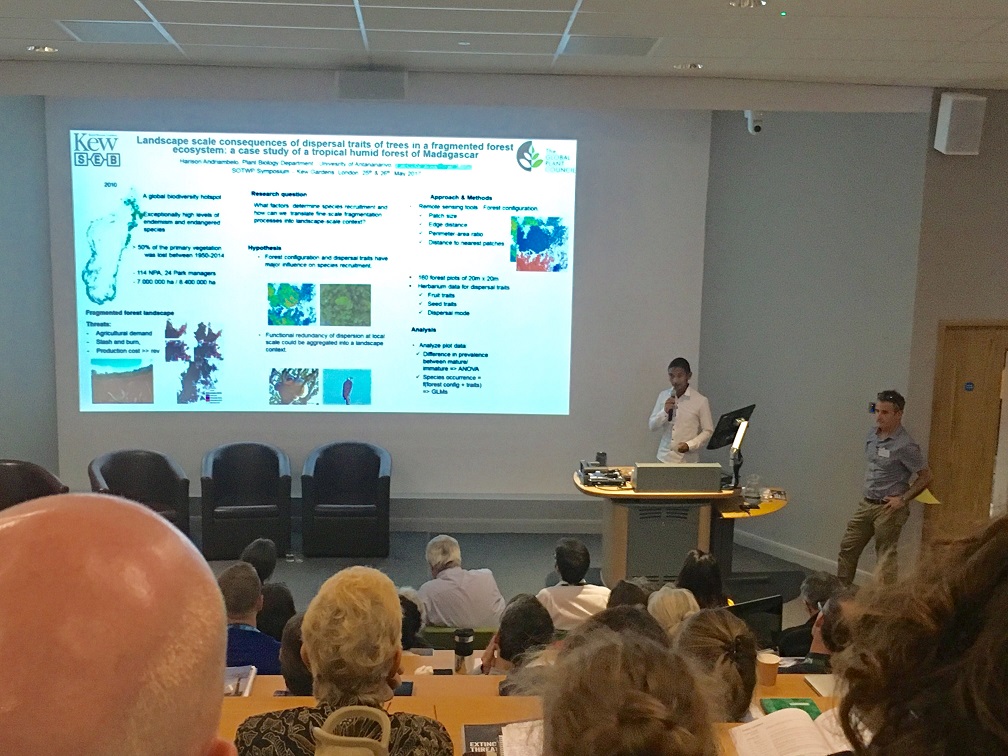 This symposium allowed me to present some results of my research activities in Madagascar and get feedback from an international group of scientists. A deep discussion with people working at RBG Kew about how to scale information on tree dispersal processes from the plot to landscape scales was very valuable. As they know the Madagascan context, they were very interested in my results and a possible collaboration is on its way.
Finally, this trip to London allowed me to spend more time with my colleague Dr Peter Long at the University of Oxford and to make good progress for my scientific research activities. I am very grateful to the Society for Experimental Biology for supporting my travel to the UK to participate in this meeting.