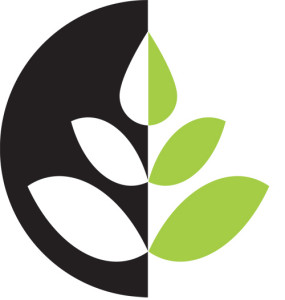 The 2014 Global Plant Council annual general meeting (AGM) was held 2-3 October and hosted by the Society of Experimental Biology in London. GPC Individuals representing 22 member organisations from 5 continents gathered at Charles Darwin House to share updates and plan for the future.
The Global Plant Council (GPC) is a coalition of plant and crop science societies from across the globe. It aims to provide a global voice for these societies which individually represent scientists from specific countries, continents or sub-sets of plant science. During the AGM it became clear that in reality the GPC is a central hub, acting to instigate change in plant science research and application worldwide. This is a critical role; coordinated global action and a unified voice are essential for plant scientists to be able to effectively play a part in meeting the world challenges of hunger, energy, climate change, health and well-being, sustainability and environmental protection, which affect all of us.
The first day of the AGM was dedicated to sharing news and updates. Two working groups, that deal with Advocacy and Finance issues, praised the progress made by Ruth Bastow, the GPC's first dedicated member of staff, since May 2013. Council members were pleased to see GPC flyers and brochures designed, produced and distributed at conferences over the summer, resulted in over 140 people signing up to join the GPC mailing list (if you don't receive the monthly bulletin then sign up here!). The GPC blog had a successful launch in April 2014, with a particular highlight being a post on the economics of agricultural biotechnology by David Zilberman.
At the 2013 AGM, member organisations identified four priority areas: Agricultural Productivity and Sustainability; Food and Human Health; Adaption to Climate Change; and the sharing of Knowledge, Data and Resources. The GPC will support and promote these themes through activities including network building, engaging with policy makers, fundraising and leading global collaborative projects.
Recent activities for the GPC have focussed on number of key initiatives: Diversity Seek, Digital Seed Bank, Biofortification and Stress Resilience.
The Diversity Seek Initiative is a community-driven initiative that has been established in collaboration with the Global Crop Diversity Trust, the Secretariat of the International Treaty on Plant Genetic Resources for Food and Agriculture, the CGIAR Consortium and the GPC. Approximately seven million crop accessions are being conserved worldwide, representing one of the greatest – largely untapped – opportunities for accelerating yield gains and overcoming emerging crop productivity bottlenecks. DivSeek acts a 'magnet' to bring together current and future projects working toward unlocking and characterizing the crop diversity that exists in genebanks around the world in a coordinated manner. The DivSeek Initiative was presented and discussed at the recent G20 meeting of Chief Agricultural Scientists in Brisbane, Australia and is noted in the final communiqué from the meeting.
The Digital Seed Bank is a foundational DivSeek project and will act as a 'flagship' to illustrate the power of mining the genetic potential of crop diversity. The Digital Seed Bank will store detailed information on the molecular and biochemical basis of genotype x environment interactions, and allelic diversity, and will utilize this data to discover the gene networks controlling quantitative traits for yield and quality performance. Combining genomic data with quantitative information about the expression of genes, proteins, and metabolites from crops growing in environmental conditions that reflect their diversity will give breeders unprecedented new and valuable insights that can be exploited for crop improvement programs. The Digital Seed Bank initiative leader Wilhelm Gruissem is currently seeking funding to make the Digital Seed Bank a reality.
In July, the GPC gathered 30 scientists from 11 countries (including representatives from Africa, Africa, Europe, Oceania and the Americas) for a Forum focussing on the Biofortification Initiative in Xiamen, China. Attendees at the Forum considered current projects, assessed current strategic investments into R&D, and initiated a gap analysis to begin the process of ensuring that major nutritional needs are met through an internationally coordinated approach. The outcomes of this workshop will be summarized in a white paper that will be made available via the GPC website.
The final initiative is improving Stress Resilence. The initiative leaders are planning holding their first forum at the 2015 International Plant Molecular Biology Congress at Iguazu Falls, Brazil in October 2015. We'll keep you informed as more details get finalised.
New initiatives were discussed at the AGM, from a digital resource to international research projects to engaging with global policy bodies. The Global Plant Council has made vast progress in the past two years – and there is much more still to come!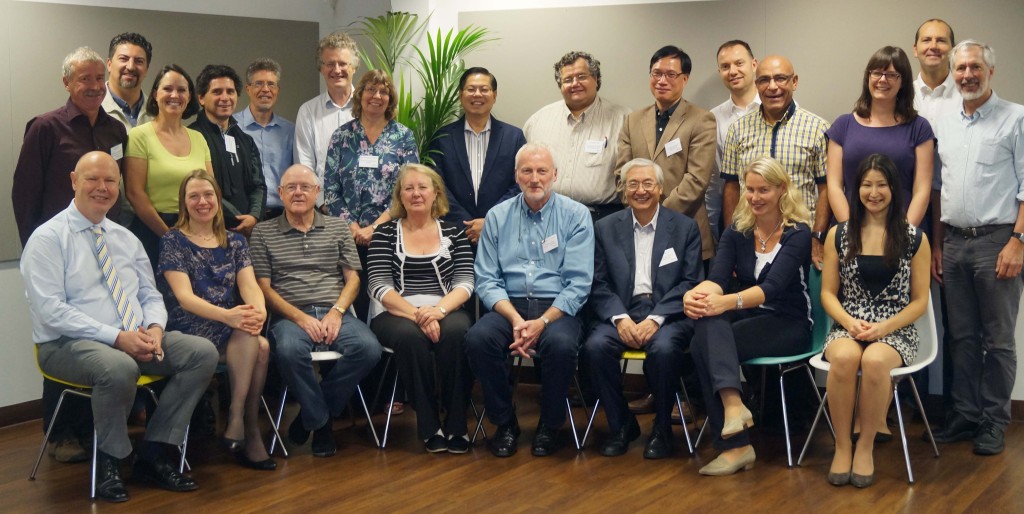 Attendees of the 2014 Global Plant Council AGM. Back row from left: Beat Boller, (EUCARPA); Antonio Costa de Oliveira (ICSS); Ellen Bergfeld (ASA/CSSA); Ariel Orellana (CNNP); Crispin Taylor (ASPB); Jim Beynon (UKPSF); Vicky Buchanan-Wollaston (SEB); Henry Nguyen (ASA/CSSA); Rodomiro Ortiz (SPPS); Zuhua He (CSPB); Gustavo Habermann (SBFV and SAFV); Shahrokh Khanizadeh (Plant Canada); Charis Cook (GARNet); Nelson Saibo (SPFV); Carl Douglas (CSPB). Front row from left: Paul Hutchinson (SEB); Ruth Bastow (GPC); Russell Jones (ASPB); Christine Foyer (FESPB); Wilhelm Gruissem (EPSO); Zhihong Xu (CSPB, BSC and GSC); Karin Metzlaff (EPSO); Mimi Tanimoto (UKPSF).
This blog was written by Charis Cook who was present at the meeting as an observer from GARNet who is a member of the UK Plant Sciences Federation, which represents the UK to the Global Plant Council.