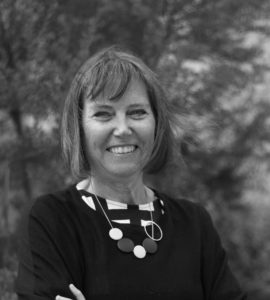 As plant scientists, we are all only too aware of the 'plant blindness' that pervades the world. The Global Plant Council aims to raise awareness about the importance of plant science (and its scientists) for society globally.
Getting the attention of policymakers and funding agencies, and presenting a united front, benefits us all. Our members, rightly, are focused on meeting the needs of their own members. I see the GPC as an opportunity to rise above potentially competing interests to present a united front at a global level. Recent approaches from international organizations and funding agencies to act as expert advisers testify that we are on the right track.
Every day, we (at the GPC) leverage our resources to address real challenges facing the plant science community — all in an environment that fosters cooperation and a sense of belonging. We have a large following on social media from every continent and drawing from the different disciplines within the plant sciences. This past year, we achieved a historic milestone, surpassing 20,000 followers, enlarging tremendously the reach of our members and sponsors. I am particularly pleased with the growth in Instagram because this puts us into contact with a much younger audience.
I am profoundly grateful for the contributions of every member of our community as we travel together on this global journey. A big thank you to our communications officer Isabel Mendoza who has shown enormous initiative. I also want to thank the Board members, who are increasingly being proactive about our future, even while attending meetings at all times of the day and night, especially our treasurer Deena Errampalli. I also want to thank Bill Davies who has been President for the past 5 years and continues to mentor those of us starting on this road.
Finally, I want to thank Barry Pogson who has been chair of the GPC since 2015. Barry has been a great advocate for the GPC and has been very wise in his management. We welcome Francisca Blanco Herrera as the new Chair. Francisca has been Deputy Chair most of this year and we are definitely in good hands.
The current backdrop of the global pandemic seems to be, perversely, driving both more individualistic behaviour and more collaboration. To solve major world problems such as food security and habitat destruction, we all need to pull together Let's do this and make the most of the GPC! One thing you can say is we have a great name!
Our latest Annual Report (2019-2020): GPC Annual Report.