In mid-2013 the University of California Davis announced establishment of the World Food Center (WFC) following extensive planning with input from a broad spectrum of university faculty and external advisors. There was broad agreement that the University could, and indeed should, strive to bring its leadership in food and agriculture research together to address specific global challenges in this arena. In doing so it would take a broad and trans-disciplinary approach to developing solutions to questions that the University is qualified to lead.
The Mission of the World Food Center is not simple:
The World Food Center will connect visionary research and teaching with innovators, philanthropists, industry, and public and social leaders to drive economic, health, social, and environmental value in the world's food system.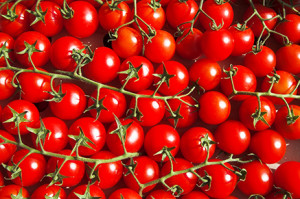 UC Davis is well known for outstanding research and teaching in disciplines that span food and agriculture, nutrition and health. Furthermore, work at the University has played a large role in the success of agriculture inside and outside the state. California's agriculture is a vibrant industry based on production of more than 400 different crops as well as dairy and animal agriculture. The industry contributes more than $46 billion to the state economy. Since these crops contribute heavily to dietary diversity of consumers and provide essential nutrients, the University has developed outstanding research and education programs that span from molecular biology of crop and animal genomes and molecular breeding, seed biology, food sciences, enology and wine and other brewing sciences, sustainable agriculture, water management, post-harvest sciences, food safety, food sciences and food safety, nutrition (including the role of gut microbiome), health and wellness. It also includes substantial strengths in economics, social sciences and policy studies related to food and agriculture. Bringing this diversity of knowledge and technical skill to bear on grand challenges in food and agriculture (writ large) presents faculty and students with opportunities to have broader impacts on society than if single or even several disciplines are engaged. This is a goal of the WFC.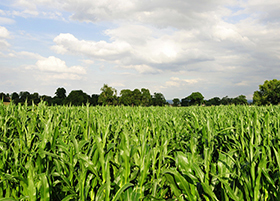 The World Food Center is not alone in striving to address grand challenges in food and agriculture, and other universities and research institutions around the globe have taken on similar goals, with variations. We suggest that during the next year a concerted effort be made to identify institutional initiatives with similar goals in developing 'systems approaches' to addressing challenges in food and agriculture. This exercise should lead to a more coordinated global effort that will minimize duplication of efforts while encouraging collaboration in research and training. And, it will increase the impacts of our efforts to address the grand challenges in food and agriculture.
If you are aware of other centers with goals similar to those of the World Food Center please contact us at www.worldfoodcenter.org.
Roger N. Beachy, Executive Director, World Food Center, University of California, One Shields Avenue, Davis, CA 95616. rnbeachy@ucdavis.edu