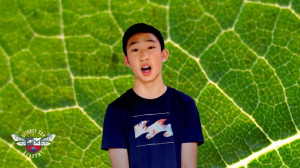 This week we bring you something a little different!
Four eighth grade students from The Nueva School in Hillsborough, California are releasing "They Grow", a scienceified version of the popular Drake song "Headlines" (warning: Headlines contains explicit language!). In the video the students rap about photosynthesis, starting with the basics and moving on to the intricate processes of the light reaction and the Calvin cycle.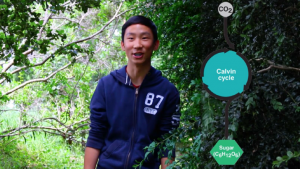 With help from their science teacher, Tom McFadden, these four students wrote and performed their lyrics, then planned, shot and edited their music video. Tom's "Science Rap Academy" class meets twice a week for an hour each Tuesday and Thursday. The students have been working on this project since January and are very excited to finally release it to the world. They hope that their video will help students better understand the complex process known as photosynthesis.
Watch the video:

More from the students:
"I think that this song and video that we have created will help provide students learning about photosynthesis with a fun, engaging and relatable way to learn how plants grow," – Alex, coproducer and rapper.
"This song brings energy into the classroom while effectively communicating the perplexing process of photosynthesis. I think that this song will be engaging and entertaining, and was a blast to film," – Stanley, coproducer and rapper.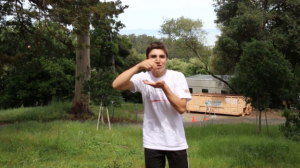 "Our number one goal with this song was to make learning about science, specifically photosynthesis, fun to learn. I think that we were able to achieve that by scienceifing a popular song that many kids know, so they can really connect to it. We also made the video and song easy to follow and understand so people of all ages can learn from it," – Jason, coproducer and filmmaker.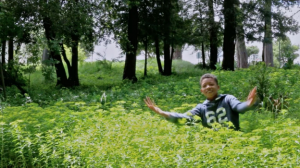 "This entire process was very fun, writing and singing our lyrics and filming the video. I'm really thrilled to share this final product that we have been working hard on to the world and I hope that people enjoy it," – Quincy, coproducer and rapper.