Poster Design and Presentation Workshop, 16 and 23 May 2023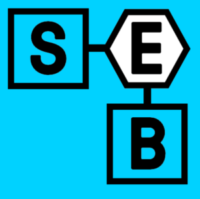 Overview
In this practical two-session workshop, you'll learn how to design and present your poster in a way that is engaging and interesting for your audience.  To start with, you'll learn how to think like your audience, so that you can design your poster with them in mind. Then you'll learn the basics of graphic design, what makes a poster "pop", the different approaches to getting attention in a digital world, and the tools you can use to design your poster. Finally, you'll focus on delivery: how to attract readers, how to keep them interested, and how to give them something to think about when they walk away.
This workshop will involve lots of small group activities and you'll have many opportunities to try out your new skills, present elements of a poster, and give and receive feedback. By the end of this programme, you'll be able to put your skills to work and design a poster that you can present with confidence.
The two sessions will be one week apart. You must be available for both sessions to join.
Session 1: Poster design – Tuesday, 16 May 2023
Session 2: Presentation skills – Tuesday, 23 May 2023
To cover different time zones, this workshop will be run in two different schedules that you will be able to choose during the booking stage.
Morning: 10:00 am to 1:30 pm (UK time)
Late Afternoon: 5:00 pm to 8:30 pm (UK time)
Cost
Free and open to Centenary Conference attendees and SEB members.
Audience
This course is for those who are new to designing and presenting posters and need to cover both "the basics" of poster layout and design, and the more advanced skills of engaging people and telling them about their science on the day.
It is perfect for anyone wishing to present a poster at the SEB Centenary Conference 2023.
Workshop structure
Session 1: Poster design will run on the 16 May 2023 and will focus on:
What needs to be on your poster
How to choose what to include (and what to leave out)
The basics of graphic design
Different poster layouts – what works, what doesn't
Software for designing your poster
Adding extra elements to make your poster more engaging
Activities: group work, creating a presentation in small groups, experimenting with different layouts, feedback sessions
Homework: use the tools to map out a rough layout for your conference poster
Session 2: Presentation skills will run on the 23 May 2023 and will focus on:
How to attract readers/interesting people
Presenting your poster once you have their attention
Presenting without notes
Keeping an eye on your language
Non-verbal communication
Giving people something to take-away
Activities: presenting homework in small groups (2-3 people max) for feedback, practising non-verbal and delivery skills, small group activities, feedback sessions, final presentation session applying new skills to outline poster.
* You must be available for both sessions to join.
Learning Outcomes
By the end of this two-session course, participants will have learned how to create posters that are visually appealing and interesting, and present them in a way that engages listeners, invites questions, and helps them expand their network and share their work.
For participants who engage in the course and invest time in the coursework, there is a good chance that you will create an initial draft of your poster to present at The SEB Centenary Conference 2023 (Edinburgh).
Resources
Participants will be provided with a range of resources including:
Copies of all whiteboard work
Poster design templates
Design resources – guidelines & lists, for example, where to find images, design tools, QR code generators, colour charts etc.
Guides on voice, power-language, body language, and other delivery techniques as reminders
Other handouts and resources that seem useful based on the needs of the course participants
* Please note that there will be no recordings of this workshop as there are too many interactive elements.
Questions
Email us at events@sebiology.org.