Genomics-assisted breeding for boosting crop and livestock improvement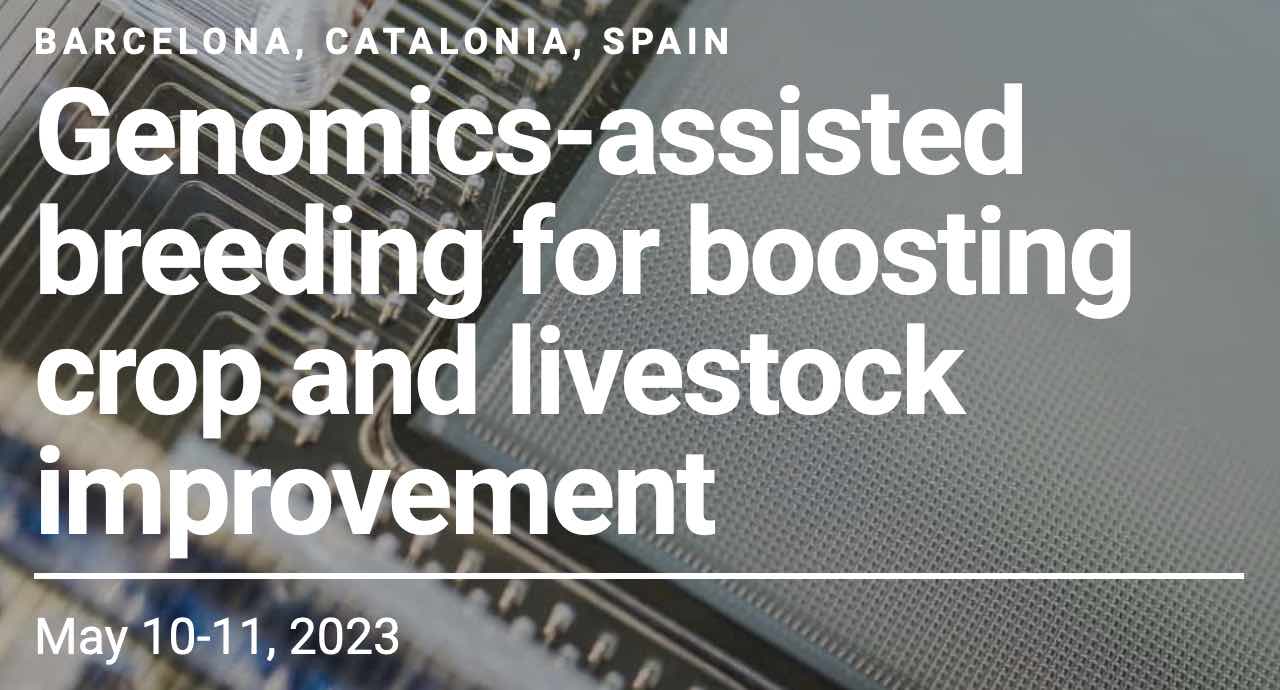 The current global challenges of the climate crisis require to quickly adapt our agricultural and livestock production systems to become environmentally and economically sustainable. Technological advances in sequencing and phenotyping and the development of new computational and statistical tools provide an opportunity to address the socio-economic and environmental challenges that agriculture is currently facing. However, the implementation of the most promising and advanced technologies in current breeding programs is still insufficient, and there is still large room for improvement. The aim of this conference is to present and discuss the current advances in genome assisted breeding and to shed light on the challenges that need to be addressed to ensure food security for the next decades.
We warmly invite you to be part of this exciting conference, which will be held in the lively city of Barcelona, Spain, this coming Spring (May 10-11, 2023). Participants are encouraged to submit abstracts for poster presentations. The number of participants will be limited, therefore early registration is recommended.
The workshop will be held at CosmoCaixa, a beautiful modernist building that is nowadays an interactive Science Museum.