Royal Society of Biology Plant Health Conference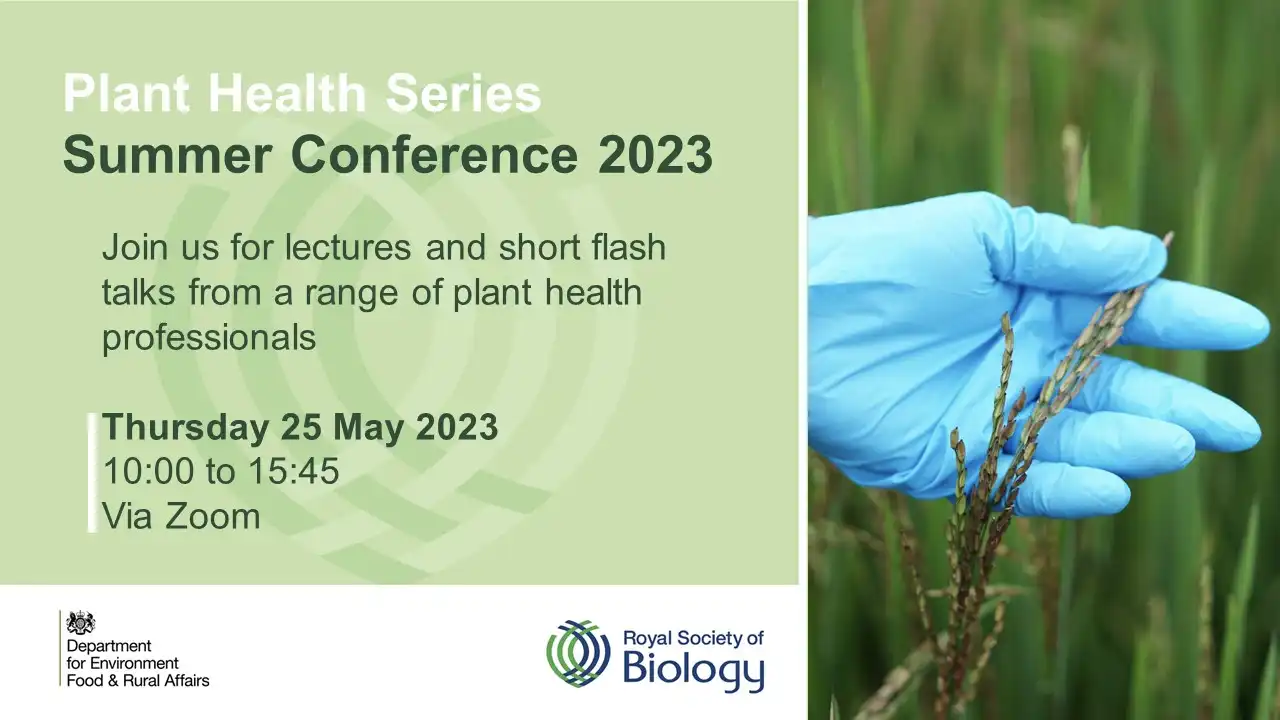 As part of the Royal Society of Biology Plant Health Series, this symposium will involve lectures and short flash talks from a range of professionals within the industry. There will also be opportunities to engage with different members of the plant health community, and build bridges across the many disciplines within this sector.
Attendees will get the opportunity to hear from industry experts, learn about exciting new or ongoing projects and discuss the challenges and opportunities that arise within the area of plant health.
This meeting is especially relevant for early career professionals with sessions on effective Citizen Science and Career experiences.
Thursday May 25th. 10am-3.45pm
To register: https://www.rsb.org.uk/events/upcoming-rsb-events