Building your online presence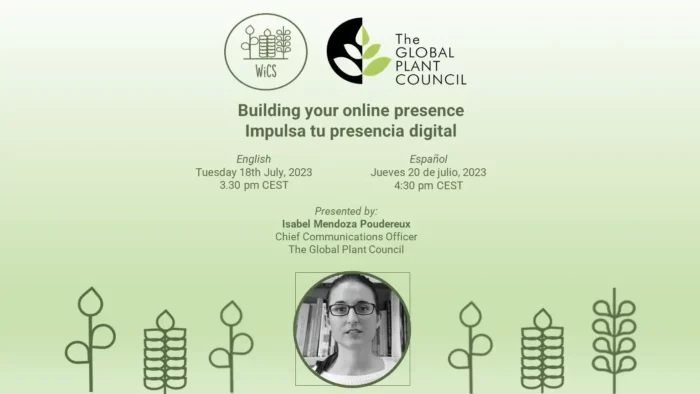 Welcome to the registration form for the webinar titled "Building your online presence," organized by The Global Plant Council and Women in Crop Science.
In this informative session, we will guide you through the process of establishing an online presence. Gain valuable insights on leveraging digital platforms, optimizing your online profiles, and expanding your network. Whether you are a seasoned professional or just starting, this webinar will offers practical tips to enhance your visibility and succeed in the digital landscape. Register now to secure your spot!
Speaker: Isabel Mendoza Poudereux, Chief Communication Officer of The Global Plant Council.
To register: https://us02web.zoom.us/webinar/register/WN_P7AIafx9TLubaEif8brW5g