Impulsa tu presencia digital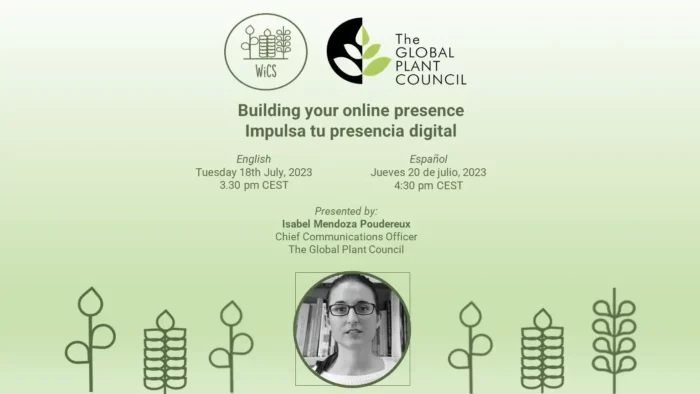 Bienvenido/a al formulario de registro para el seminario web titulado "Impulsa tu presencia digital", organizado por The Global Plant Council y Women in Crop Science.
En esta sesión informativa, te guiaremos a través del proceso de establecer una presencia digital. Obtén información valiosa sobre cómo aprovechar las plataformas digitales, optimizar tus perfiles online y expandir tu red de contactos. Ya seas un profesional experimentado o estés comenzando, este seminario web ofrece consejos prácticos para mejorar tu visibilidad y tener éxito en el entorno digital. ¡Regístrate ahora!
Ponente: Isabel Mendoza Poudereux, Chief Communications Officer, de The Global Plant Council.
Registro: https://us02web.zoom.us/webinar/register/WN_N1Q0W9hZQx6vKtbJNutvNA