WEBINAR: Farmers-Scientists panel on gene-edited crops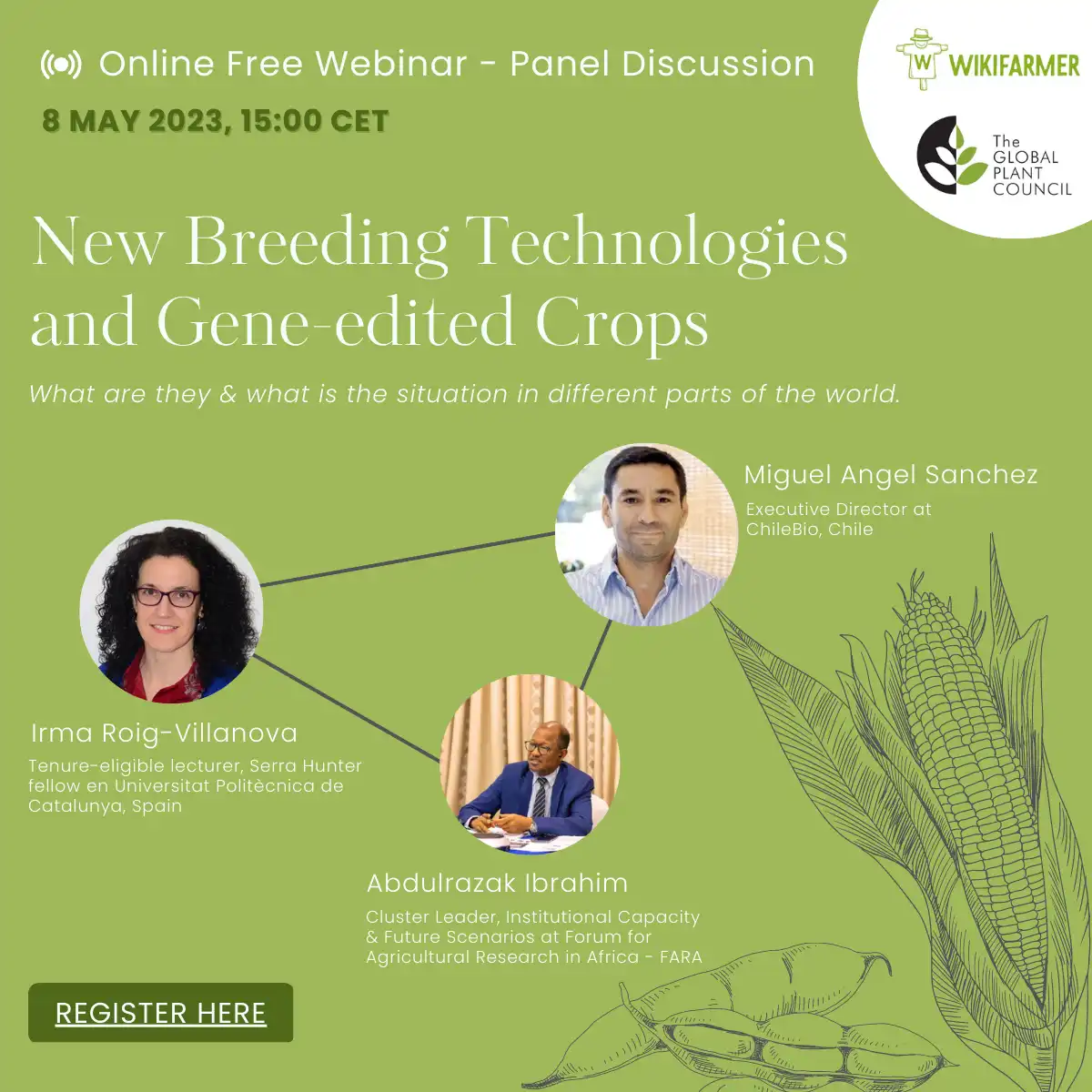 Organized joinly by The Global Plant Council and WIKIFARMER.
The next joint webinar organized by Wikifarmer and The Global Plant Council will feature leading scientists working on new breeding technologies and gene-edited crops. Each expert will bring their unique perspective and expertise to the discussion, with a particular focus on the particularities of their geographical location.
By sharing their knowledge and experience, these experts hope to clarify doubts and inspire advancements in the agricultural industry, ultimately leading to more sustainable and productive crops for the future.
Agenda and Confirmed Panellists:
• Welcome by Isabel Mendoza (The Global Plant Council) and Stella Provelengiou (Wikifarmer)
• "Introduction to gene-edited crops" by Irma Roig Villanova (Universitat Politècnica de Catalunya, Spain)
• "Gene-editing edited in LATAM" by Miguel Angel Sanchez (ChileBio, Chile)
• "Gene-editing edited in Africa" by Abdulrazak Ibrahim (Forum for Agricultural Research in Africa, Ghana)
• Panel discussion
• Q&A
To register: https://us02web.zoom.us/webinar/register/WN_6–BxXLRSAmLddQKu46eUw