2022 ASA, CSSA, SSSA International Annual Meeting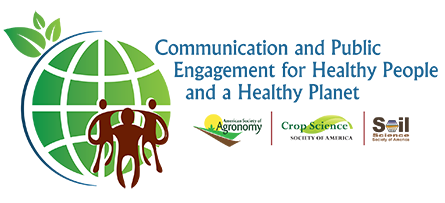 2022 ASA, CSSA, SSSA International Annual Meeting
Communication and Public Engagement for Healthy People and a Healthy Planet
November 6-9 | Baltimore, Maryland and Limited Virtual
Attend and help create solutions to advance science.
The American Society of Agronomy, the Crop Science Society of America, and the Soil Science Society of America host a premier international scientific meeting that brings together leading and emerging scientific leaders from industry, government agencies, and academic institutions who are all working to advance agronomic, crop and soil sciences.
The in person option of this premier scientific meeting provides unlimited networking opportunities, innovative scientific abstracts, oral and poster sessions, a robust exhibit hall, technical workshops, and professional tours. Plus, there's a career center, graduate and undergraduate programs, distinguished lecturers, awards, continuing education units (CEUs), prizes, and more!
The virtual option is a limited version of our in person Meeting and includes access to recordings of the Opening Keynote, the ASF Lectureship Series and internationally contributed oral and poster presentations.
On behalf of our three Boards of Directors, want to affirm our commitment to supplying a safe and productive environment for everyone present at our meeting. We regard harassment of any kind as a serious issue and want to let all of you know that harassment is NOT acceptable, and, if something does happen, we ask that each of us takes responsibility to say something – if you see something, SAY something.
Come join us to help turn the strategies into actions and the actions into impacts.