Translational Plant Biodiversity Research Summer School 2022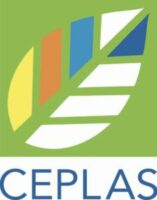 Registration for the first Summer School organized jointly by CEPLAS and IPK is now open! Learn about recent developments in plant translational biodiversity research and explore science related topics in challenging workshops.
May 9-13, 2022, Kloster Steinfeld, Kall-Steinfeld, Germany
Plant research is of enormous strategic importance to enable the scientifically, socially, and politically demanded transformation of agricultural production. To adapt crops to future requirements, such as climate change and limited resources, it is crucial to understand the functional consequences of biological diversity, which is defined by genetic and epigenetic variation in genomes, on trait performance and adaptation. IPK (Leibniz Institute of Plant Genetics and Crop Plant Research) and CEPLAS (Cluster of Excellence on Plant Sciences) are two major centres of plant research that work together on strengthening translational biodiversity research, from fundamental discoveries to innovation.
The IPK/CEPLAS Summer School is dedicated to PhD students and early postdoctoral researchers. Learn about the most recent developments in plant translational biodiversity research and the exciting research conducted in CEPLAS and IPK, explore science related topics in challenging workshops. You will have the opportunity to present your results to a wide scientific audience and build your professional network by engaging with early-career and internationally renowned plant scientists. We will also celebrate the 200th anniversary of Gregor Mendel´s birth.
Additionally, the competence area "Food Security" of the University of Cologne offers a special workshop on global food security with enriching discussions on current challenges to achieve and sustain food security.
PhD students and first year postdocs in plant sciences are invited to apply. Applications to the CEPLAS/IPK Summer School are assessed on the basis of an abstract of your research project, a short motivation statement and your CV. All successful applicants are also required to present their project. A number of projects will be selected for a short talk. All other successful applicants are required to present a poster.
Applicants are required to register. The registration will open soon. After successful registration the applicant will receive an email with the request to submit an abstract of the research project, a short motivation statement and a CV.
Applicants will be selected by the CEPLAS/IPK Summer School Committee.
Please be sure before applying that your visa and vaccination status will allow you to travel to Germany and attend the event.
You can find the latest information on entry requirements on the website of the Federal Foreign Office.
Please note that due to the current regulation of the state of NRW, a proof of recovery or vaccination is mandatory to attend the event at our location Kloster Steinfeld! Upon arrival, it is mandatory to bring a fully completed vaccination card with the 2nd vaccination at least 14 days ago or a convalescence certificate which is at least 28 days and maximum 3 months back. Without such proof we are unfortunately not allowed to accommodate you.
The vaccine used must be one of those listed on the website of the Paul-Ehrlich-Institut  and include the specified doses.
Application deadline: 10 March 2022
Notification of participation, acceptance regarding talk/poster and travel grant: 25 March 2022
After the notification of acceptance by the organizing committee the applicant has to confirm the participation by Email until 01 April 2022.
The Summer School fee for PhD students/first year postdocs is EUR 80.
The fee includes the complete summer school program, full board, single room accommodation at the conference hotel "Kloster Steinfeld" from 9th to 13th May 2022 and the transfer from the University of Cologne to the conference location and back. Travel costs are not included. Arrival at the University of Cologne must be organized by the participants.
Payment instructions will be provided with the notification of acceptance.
We award a number of Travel Grants to support students. To apply for the grant, you need to indicate the respective grant in the registration form.
Two grants will be provided to support young researchers from developing or emerging countries (up to 1500 Euro).
Three grants will be awarded to excellent female scientists (up to 1500 Euro).
If required travel expenses of students travelling from abroad might be subsidized (100 Euro subsidy plus free registration fee).