Please note, due to Coronavirus outbreak, many of the conferences are either postponed or cancelled.
Please check directly with the events organizers


Symposium: The Big Botany Challenge! How to promote passion for plants in our schools?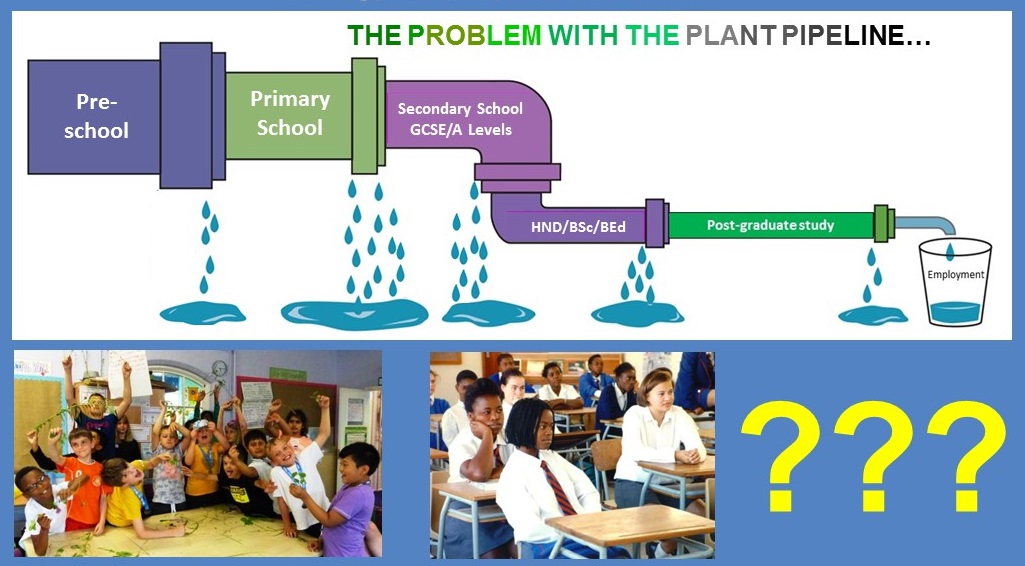 This symposium will take place on Friday 8th November 2019 at University of Reading and aims to bring together scientists, teachers, education and industry specialists and associated organisations to present and debate the most effective ways to enhance the coverage of plants in secondary biology education.
Plants are fascinating, beautiful and of global significance as drivers of a sustainable biosphere and are a fundamental part of the solution to every environmental issue on the planet.  But they are regularly undervalued across society and often poorly represented in our school and university teaching resulting in the low perception of plants by many university students.
There is a problem with the plant pipeline: enthusiasm for plants leaks out at all stages in our education system.
This all has knock-on implications for a critical botanical skills shortage in ecology, conservation, taxonomy, botanic gardens and other related industries. This theme, often referred to as "Plant Blindness", also means young people lose out on developing relationships with plants as an integral part of daily life with amazing stories to tell. The almost intangible fascination in the awe and wonder of plants is also often missing from plant education at all levels and there is a growing body of evidence that contact with plants and nature contributes vitally to the mental well-being of students.
The key question is: "when does the plant love die?" and consequently: "how can we rekindle the love?"
Our symposium committee identifies secondary education, and specifically biology education, as a key "break-point" in the plant education pipeline where plant love is potentially lost and it provides a forum to debate the issue surrounding this concept and the most effective ways to enhance plant visibility and coverage the secondary biology curriculum and thereby helping to encourage and nurture the next generation of botanists and plant-aware scientists.
We welcome participation from all those involved in teaching plant related material at secondary level including teachers, teacher trainers, curriculum designers and examination boards, text book and other resource providers and careers advisers, as well as those further up the botanical education pipeline including universities, museums and gardens and plant science employers and publishers.
Please note, due to Coronavirus outbreak, many of the conferences are either postponed or cancelled.
Please check directly with the events organizers