Preprints – Accelerating plant sciences and agriculture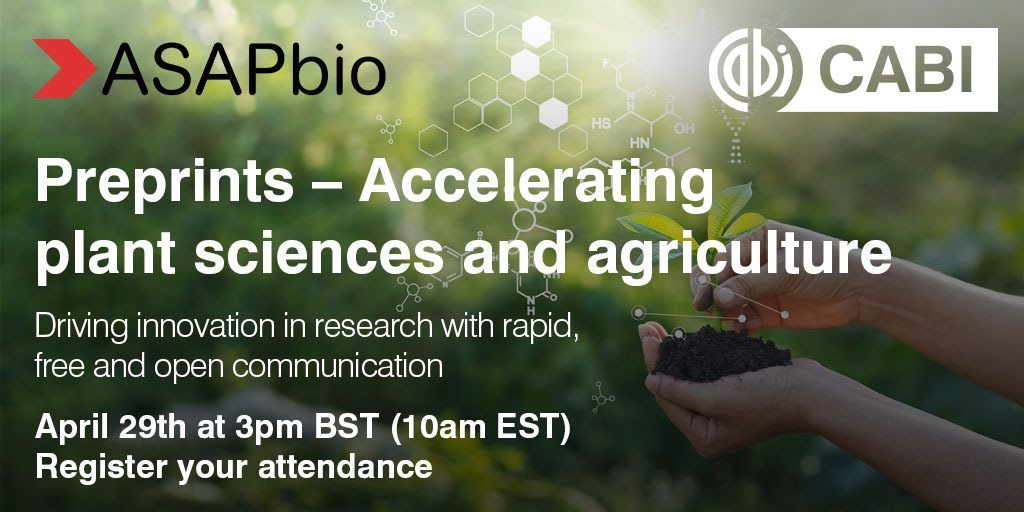 The use of preprints has accelerated in the last few years with many researchers now sharing their latest work with the scientific community before or in parallel to publication with a journal. After a slower start compared to other research fields, adoption of preprints in the plant sciences and agriculture is growing well.
Why are researchers in plant and agricultural sciences posting preprints? What should you consider before you post a preprint? How does a preprint relate to a journal publication? In this webinar, we will discuss the outlook of preprints in plant sciences and agriculture, explore what can be learned from fields with a longer tradition of preprint use and hear from researchers who have successfully used preprints for the communication of their research.
Speakers:
Niklaus Grünwald – Research Plant Pathologist at the Horticultural Crops Research Laboratory, USDA Agricultural Research Service, courtesy Professor at Oregon State University, founding Editor-in-Chief for CABI Agriculture and Bioscience.

Sridhar Gutam – Senior Scientist at ICAR-Indian Institute of Horticultural Research. Convenor for Open Access India, founder of the Open Access Journal of Medicinal and Aromatic Plants, agriRxiv and IndiaRxiv.

Samantha Hindle – Content Manager at bioRxiv and medRxiv, Co-founder of PREreview.

Stephanie van Wyk – Post-doctoral research fellow at the Forestry and Agricultural Biotechnology Institute, University of Pretoria.
Panel moderators: Andy Robinson, Managing Director, Publishing and Knowledge Business, CABI , and Iratxe Puebla, Associate Director, ASAPbio
The registration link is: https://us02web.zoom.us/webinar/register/WN_zVKpTSrjRAGLMphOcQeL9A
Please note, due to Coronavirus outbreak, many of the conferences are either postponed or cancelled.
Please check directly with the events organizers