Poster Design & Presentation Workshop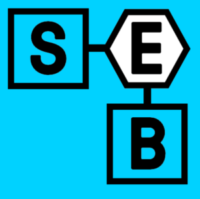 Join us on for an interactive two-part "Poster Design & Presentation Workshop" where you will have the opportunity to design and perfect your poster in time for the SEB Annual Conference 2022! This workshop is perfect for first time presenters or anyone looking to polish their skills. Although it is specifically aimed at poster presenters at the SEB Annual Conference, most of the content will be transferable knowledge that can be applied to the design of a scientific poster for any event.
In the workshops you will learn theory and tips for designing your own poster with lots of practical, hands-on work in small groups for direct feedback. By the end of this two-session course, participants will have learned how to create posters that are visually appealing and interesting, and present them in a way that engages listeners, invites questions, and helps them expand their network and share their work.