PlantEd training school: Genome edited plants – Impact and beyond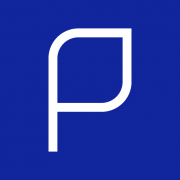 This Training School will focus on plant genome editing and its impact on plant breeding. It will provide a learning platform and forum for discussions on genome editing, its implications in agriculture, as well as socio-economic and regulatory considerations. Major goals of the Training School are to analyse and discuss the scientific developments and the regulatory frameworks, as bases for proper assessment of the impact of this technology.
Objectives
a) Overview of the technology impact on plant breeding and agriculture – with the focus on the range of techniques being adopted by breeders, impacts they have on the breeding process and new variety types, as well as agricultural value chains;
b) Overview of legislation related to or affecting genome editing and its impact on innovation – with the focus on not only EU but also regulations in other jurisdictions, and their effect on the activities of breeding companies;
c) Discussion on different factors affecting acceptance of genome editing technology – with the focus on ethical issues and communication strategies.
Eligibility
This call is open to all Action participants, but priority will be given to Early Career Investigators (ECIs). An ECI is a researcher with less than 8 years experience from the date of obtaining a PhD. The number of trainees attending the Training School is limited to 30. The number of trainees eligible for reimbursement is limited to 20.
Read the full call here.
Application deadline: 1 April 2022