Introduction to R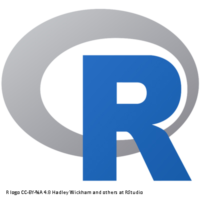 Course Overview
The aim of this course is to give an introduction to R addressed to people that have never used R.
By the end of the course, students will be able to:
Understand R syntax and navigate RStudio software sufficiently to author (or identify, evaluate, and apply) code specific to their individual research fields
Identify and apply code and workflow strategies that promote reproducibility, efficiency, and collaboration
Confidently anticipate and troubleshoot common errors and gain help from the R user community
Instruction via lecture and live-coding will be followed by exercises and multichoice questions to practice and evaluate skills.  Students will have the option to perform exercises with class data or their own data.
REQUIREMENTS
All participants must have a computer (Windows, Macintosh) with current versions of R and R Studio pre-installed. If you have any problem installing them, please contact the course coordinator.
Webcam and headphones are strongly recommended, as well as a good internet connection.
GPC members/readers can benefit from a 20% discount in this course fees through the special discount code: GC927384.
Please note, due to Coronavirus outbreak, many of the conferences are either postponed or cancelled.
Please check directly with the events organizers