Applied Biology and Climate change: AAB-COP26 webinar series.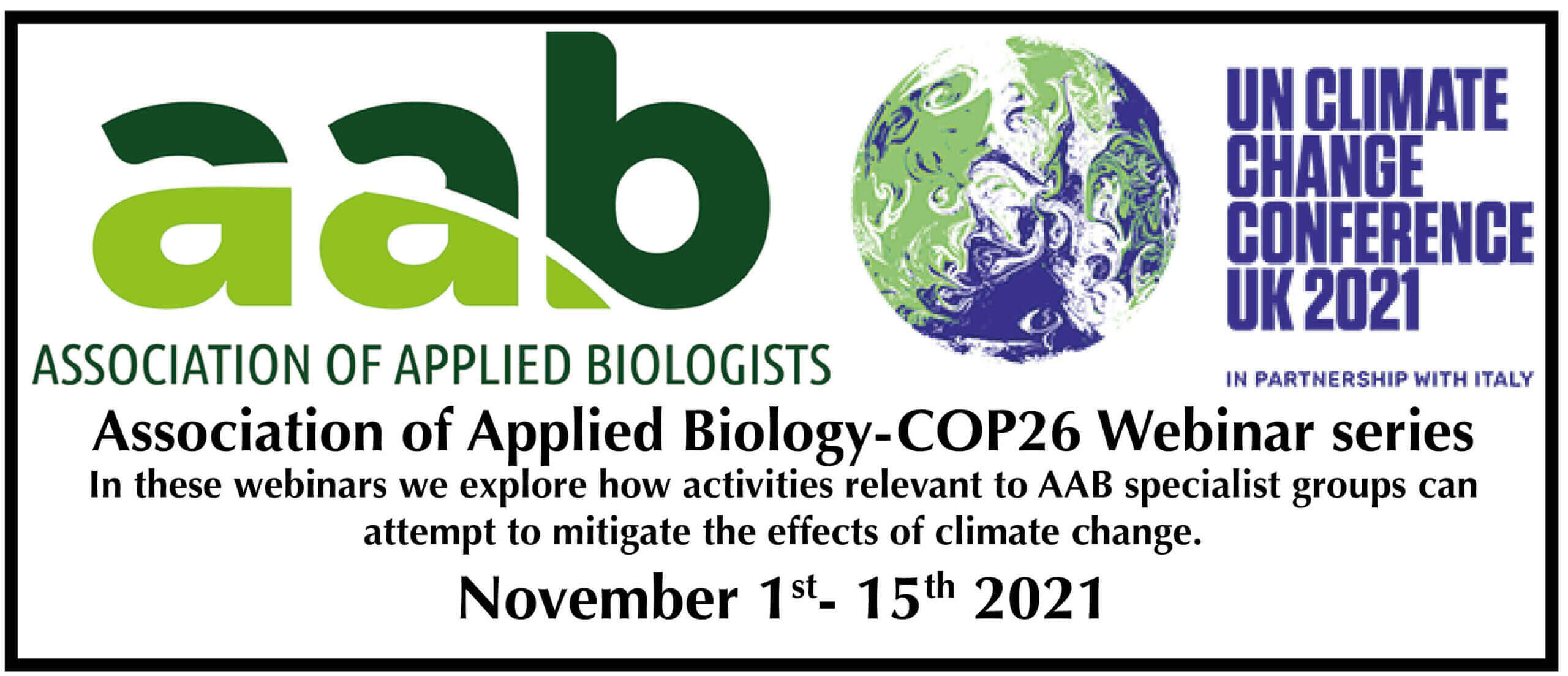 The COP26 Climate Conference is hosted in Glasgow in November 2021 and is (another) critical moment for humanity to establish policies to combat the myriad threats posed by climate change.
As a UK-based society the AAB will mark this important event by hosting a webinar series that looks at how applied biology is impacted by climate change and can play a role to mitigate its effects.
AAB will host five coffee-time webinars throughout the duration of COP26 between November 1st-15th 2021.
We have invited experts in various fields of applied biology to explore how their specialism is impacted by climate change.
These webinars are hosted on zoom, begin at 11am (or 3pm on November 5th) and will last for 45minutes, including questions.
Registration is free.
Monday November 1st 11am: Luke Bell (University of Reading): Exploring climate impacts on horticultural crop production
Please note, due to Coronavirus outbreak, many of the conferences are either postponed or cancelled.
Please check directly with the events organizers